Registered Massage Therapy
RMTs are trained in a variety of manual techniques that can be used to evaluate and manipulate the soft tissues of the body (muscles, tendons, connective tissues, ligaments and joints) in order to optimize function, mobility and overall health of an individual.
These techniques can be applied at different speeds, pressures and frequencies in order to achieve the goals set out by a therapist and their client. Massage treatments are often classified by the types of techniques that are commonly used (i.e. deep tissue, swedish, myofascial, lymphatic). However, what works for one person, may not work for another, as our bodies and our histories are all different. Your therapist will always discuss your treatment goals with you and formulate a treatment plan specific to your personal needs and tissue health.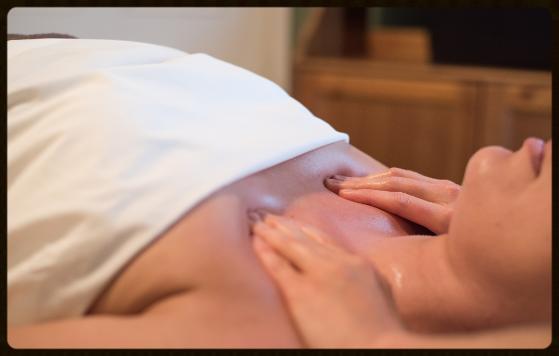 Massage Therapy with Krista
I practice on a broad spectrum from energy work and craniosacral (CST) to deep tissue sports massage, but my treatments are always guided by the body's needs. I look at the whole, not just the current symptoms, because most often the pain or discomfort being experienced is a byproduct of a previous injury, trauma or imbalance. I listen to both you and your body to determine the best course of action in order to provide you with the most comprehensive care.
Treatments almost always include a mixture of massage and craniosacral techniques as I find the CST really helps to integrate the massage work on a deeper level. I am known for getting into the 'uncomfortable' places often overlooked by the majority of therapists and I am passionate about getting you the best outcomes possible. I'm interested in long-term results including healing, education and prevention for my clients, not bandaid approaches.
© Copyright Krista Eisner RMT